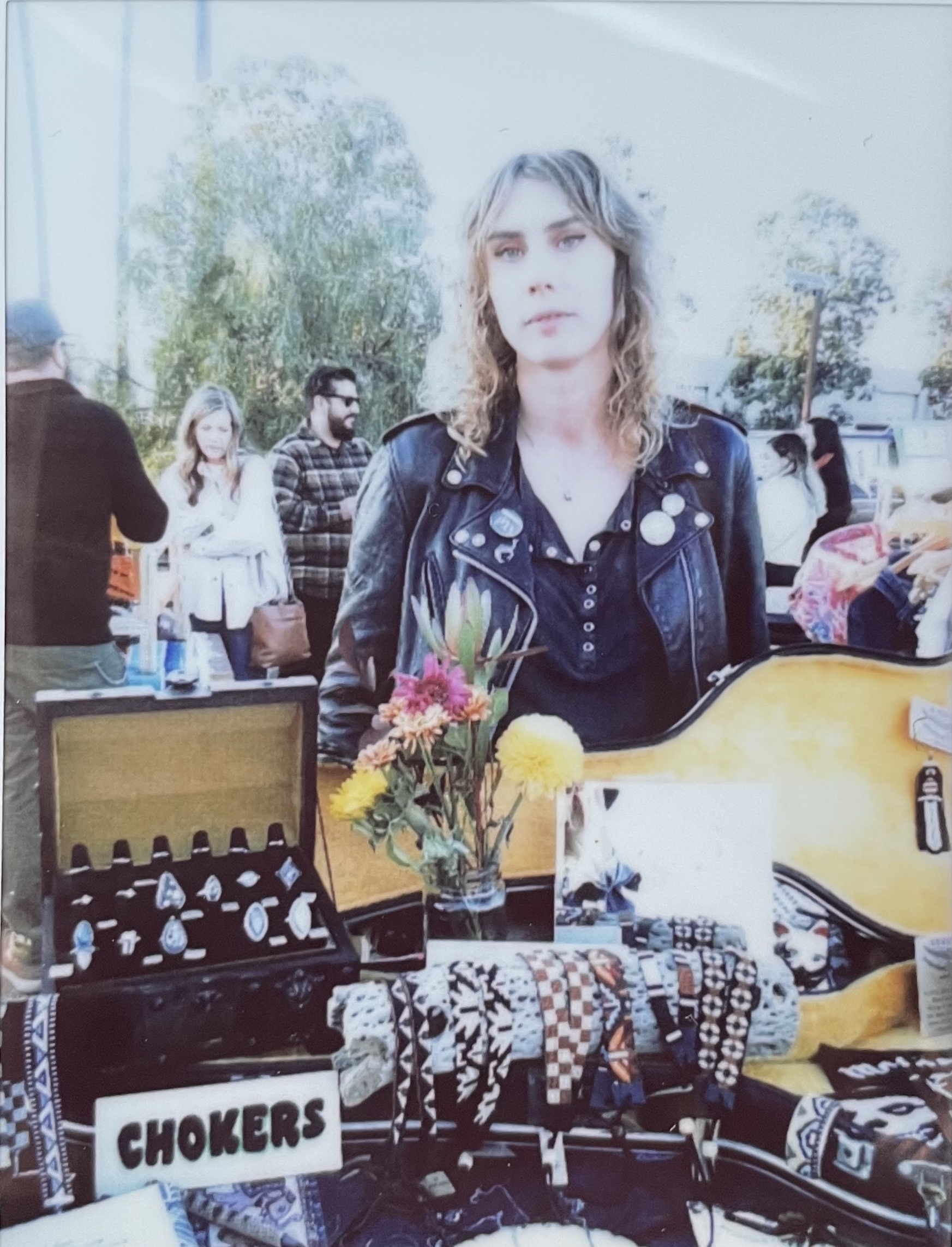 My name is Claire Detuncq and I am the maker behind Beadoff. Everything in my shop is made by my hands only, in my studio in Ventura, California.
The silver I use is melted down in-house and formed on my rolling mill, this saves me from having to order machine formed silver and reduces my carbon footprint. I spend hours researching and purchasing ethically sourced stones directly from lapidary artists and stone sellers. All my packaging and shipping materials come from EcoEnclose and are eco friendly & biodegradable. It's very important to me to run this little business of mine with the smallest impact on our planet as possible.

A little about me...
I have been working with beads since I can remember. I was born and raised in France, where my grandmother gifted me my first set of seed beads. I would spend hours making family and friends little bracelets, beaded animals, beaded earrings.

Beadoff was born on my living room table in 2015 when I had the urge to make myself a ZZTop patch out of beads. I had never seen a rock n' roll beaded patch before and felt it needed to be done. Music is a huge part of my life and making beaded patches of all my favorite rock bands from the 70's felt like the perfect convergeance of all my artistic interests.
I took my first silversmithing class in March of 2019 and fell in love with the craft. I have found the perfect balance for me between metal and beadworking. One is meditative and calm while the other allows me to set things on fire and hammer away at metal.

Beadwork will forever be my first love. I am passionate about bead history and beaded art from all over the world. Beads have been around for over 30,000 years internationally and intertwine many cultures into a beautiful tapestry of cultural exchange across the millenia.